---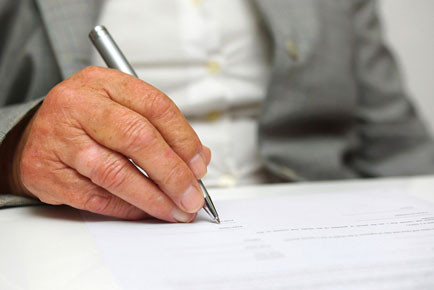 "…In this world, nothing can be said to be certain, except death and taxes."
-Benjamin Franklin, 1789
Many people believe they don't need estate planning because they think they don't have an estate.
Or they think the value of their estate is not great enough to cause estate taxation, so what's the point? If you own something of value that you would pass on to someone else upon your death, you have an estate. Whether you know it or not, you also have an estate plan. The state has one for you free of charge, if you don't get around to writing a will or designing a plan of your own.
In general, an estate plan encompasses the accumulation, conservation and distribution of an estate.
A good plan will enhance and maintain the financial security of individuals and their families. At The Master's Financial group, we strive to help our clients to take the time to properly prepare for the inevitable. Life Insurance, wills, trusts and powers of attorney are basic tools used to ensure that what you have goes to the ones you love and not to the state or to those that don't know you and who won't take the time to send your heirs a thank you card.
Let's Start Talking
Instead of just telling you what to do, we work together with you, providing you with easy-to-understand recommendations and we help you implement them and then monitor your progress, every step of the way.
Contact Us
---