---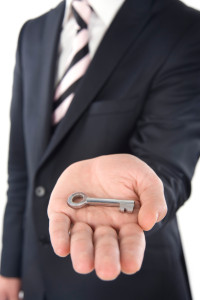 "In business succession planning, time is either your ally or your enemy. You can spend time planning for succession during your active business lifetime, or postpone planning and wait until the more chaotic, uncertain and expensive succession planning occurs post-mortem, when the choice is no longer yours."
-David Scott
The death or disability of an owner is one of the greatest threats to a business.
Not only can it severely impact the day-to-day operation of the business, but it can raise all sorts of business succession and estate tax problems – proper succession planning can help.
Succession planning affects everyone who has an interest in the business.
From business partners to family members to key employees, it is critical that you have meaningful discussions about often overlooked issues, such as who the ideal successor should be, what is the value of the business, and what is the timetable for transition. No matter what event occurs, either expected or unexpected, we can help you develop a succession plan that can help ensure a smooth transition according to your vision for the business' future.
Let's Start Talking
Instead of just telling you what to do, we work together with you, providing you with easy-to-understand recommendations and we help you implement them and then monitor your progress, every step of the way.
Contact Us
---